Petition to raise awareness with the Mayor of Verona: Carlo Innocenzi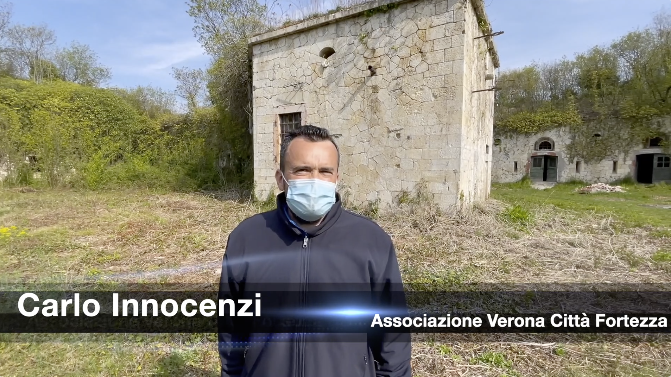 Awareness petition to the Mayor of Verona - via Pancaldo
From Saval to San Procolo, Navigatori and Lungadige: safe walking and cycling
SIGN HERE the online petition: www.change.org/viaPancaldoVerona
I am Carlo Innocenzi, Volunteer and Spokesperson Ass. Verona City Fortress
My Association supports the enhancement of Forte San Procolo, an authentic green lung and historical reference for the city.
I too support the initiative to raise awareness for the pedestrian cycle link between the Saval and Navigatori districts via and Corte Pancaldo and Forte San Procolo: targeted interventions to bring Verona closer to its history and greenery.
.
You can also sign the petition in person, at one of the following collection points:
Agor and Amighini Gioielli, via Pancaldo 100, Verona https://www.agorgioielli.com/
Amighini Cafe & Dependance, via Pancaldo 56, Verona http://www.amighinicafe.it
Avalon Tour&Travel, via Pancaldo 80, Verona
Corte Pancaldo l'Estetica, via Pancaldo 36, Verona https://www.facebook.com/cortepancaldolestetica/
Bluetype Abbigliamento, via Pancaldo 86, Verona https://blutype.it/
Elisa's Bar Corte Pancaldo, via Pancaldo 94, Verona https://www.facebook.com/people/Elisas-Bar/100011252193560/
Farmacia Pancaldo, via Pancaldo 34, Verona www.farmacieteresiane.it
Holos Estetica e Solarium, via Pancaldo 78, Verona
Omar i Parrucchieri, via Pancaldo 38, Verona https://www.facebook.com/omariparrucchieri
Samar4 RistoBar, via Pancaldo 72/74, Verona https://www.samar4.com/
We love our city. Thank you for your support.